(以下資料僅提供英文版本)
We are pleased to share that the Project Pitching Day of the NGO Leadership Programme, supported by Operation Santa Claus (OSC) and UBS, was held successfully last Friday, making the completion of the Programme 2018.
The Project Pitching Day allowed us to understand the pressing social issues in Hong Kong, and inspired us on the necessity to tackle the issues in different ways. The Champion went to the project, "Frozen Food Production Line", developed by Mr Kenneth Choi from Everbright Concern Action. You are welcome to read more about the story at this link: https://www.scmp.com/news/hong-kong/society/article/2166525/organic-frozen-food-project-hires-elderly-hongkongers-wins.
Besides, the following projects and organisations won the Outstanding Awards:

"A Village Makes SENse - a one-stop learning hub for SEN children" by Mr David Chung, HOPE worldwide;
"Audio Description for All 1.0" by Dr Dawning Leung, Audio Description Association (Hong Kong);
"ISMART ~Positive Image of Post-Stroke Patients" by Ms Bertha Lo, Jockey Club Digital Inclusion Centre, Association for Engineering and Medical Volunteer Services;
"YEN Internship Net" by Ms Carrie Wong, The Hong Kong Federation of Youth Groups.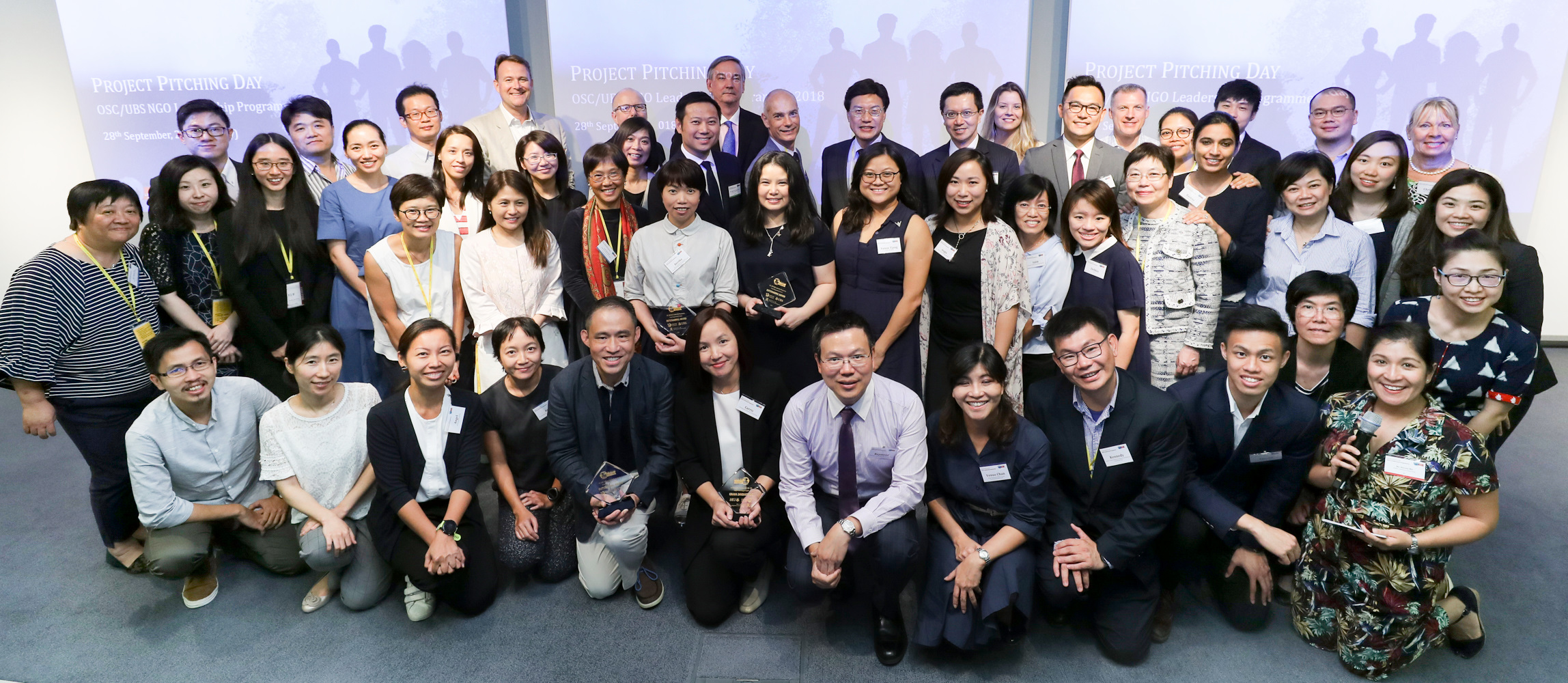 With further collaboration between the three parties, an Industry Forum - NGO Leadership: Innovation & Social Impact will be held on 4th December 2018 at 13:00 – 18:00 at CUHK. This half-day forum will bring together local stakeholders, international scholars and NGO leaders to exchange views about the latest challenges and opportunities in social development. For registration and details, please visit http://web.swk.cuhk.edu.hk/en-gb/home/ngolp/forum (Enrollment Deadline: 31 October 2018).
The NGO Leadership Programme will rerun in 2019 and we truly hope to have your support and involvement again in the new cohort.
For further enquiries, please feel free to contact the NGO Leadership Programme team at 3943-6049 or by This email address is being protected from spambots. You need JavaScript enabled to view it.