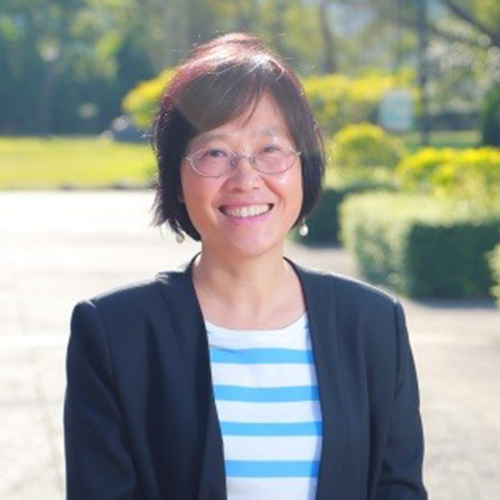 Joyce L. C. Ma
Professor and Chairperson of the OCS/UBS NGO Leadership Programme
Department of Social Work
The Chinese University of Hong Kong
On behalf of the organising committee, I would like to cordially invite people from social service sectors, and interested academicians and corporate executives to attend the Industry Forum – NGO leadership: Innovation & Social Impact, which is organized by the NGO Leadership Programme (NGOLP) – a training programme initiated by the Operation Santa Claus (OSC), UBS and the Department of Social Work of the Chinese University of Hong Kong (CUHK).
The development of the NGOLP is a rewarding journey to me. In 2015, in view of the need of social service sectors on leadership training, UBS, OSC and our team launched the NGOLP. It was encouraging that more than a hundred leaders from about seventy organizations had been trained. Many innovative and meaningful projects were started and a growing number of beneficiaries were reached. We not only gained reputation among the field, but also received support from the government.
This half-day forum is a milestone of the NGOLP, which will bring local stakeholders, international scholars and NGO leaders together. We aim to foster cross-sector collaboration and learn from each other through local and international NGO practices. We hope to bring global leaders to better practice via gaining insight and creating innovation solutions in tackling social issues. I believe that the forum will be inspiring. It will provide a platform for participants to interact and possibly discuss future collaborations.
Lastly, I would like to express my sincere gratitude to the sponsors of the forum, UBS and the Global Policy Impact and Social Mission Subgroup (GPISM) of our university. My heartfelt thanks to the advisory committee of the forum, the officiating guests and speakers across the globe for their contribution. I am also thankful to the members of the organizing committee for their time and effort. Without their inputs, the NGOLP and this forum will not be organized.
We look forward to meeting you in December on campus.
Yours sincerely,
Joyce L. C. Ma
Professor and Chairperson of the OCS/UBS NGO Leadership Programme
Department of Social Work
The Chinese University of Hong Kong