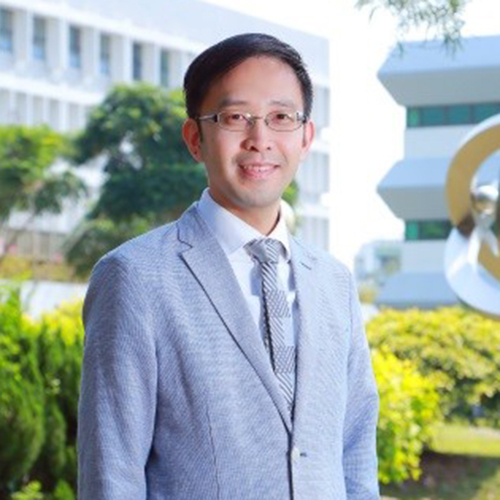 Prof. Chan Chi-ho, Wallace
Associate Professor
BSoc. (CUHK), Ph.D (HKU), RSW, FT (Fellow in Thanatology: Death, Dying and Bereavement), Diplomate of Logotherapy (Clinican)
3943 1518
This email address is being protected from spambots. You need JavaScript enabled to view it.
Research Interests
Death, dying and bereavement
Social work in health care
Gerontology
Logotherapy
Meaning-based research and intervention
Practice-based research
Clinical data mining
Curriculum Vitae
Selected Publications
Chan, W. C. H., Leung, M. M. M., Lin, M. K. Y., Wong, K. L. Y., Lam, B. C. L. (2015) Views of Medical and Nursing Professionals on Palliative Care for Paediatrics and Adolescents in Hong Kong. Funded by Children's Cancer Foundation.
Click here for details
Chan, W. C. H., Tin, A. F., Wong, K. L. Y. (2015). Coping with Existential and Emotional Challenges: Development and validation of the Self-Competence in Death Work Scale. Journal of Pain and Symptom Management, 50(1), 99-107.
Chan, W. C. H. (2014). Relationships between psychosocial issues and physical symptoms of Hong Kong Chinese palliative care patients: Insights into social workers' role in symptoms management. British Journal of Social Work, 44(8), 2342–2359.
Chan, W. C. H., Kwan, C. W., & Chi, I. (2014). Moderating effect of communication difficulty on the relationship between depression and pain: A study on community-dwelling older adults in Hong Kong. Aging & Mental Health. doi: 10.1080/13607863.2014.967172
Chan, W. C. H. (2011). Being aware of the prognosis: How does it relate to palliative care patients' anxiety and communication difficulty with family members in the Hong Kong Chinese context? Journal of Palliative Medicine, 14(9), 997–1003.
Chan, W. C. H., Epstein, I., Reese, D., & Chan, C. L. W. (2009). Family predictors of psychosocial outcomes among Hong Kong Chinese cancer patients in palliative care: Living and dying with the "support paradox." Social Work in Health Care, 48(5), 519–532.