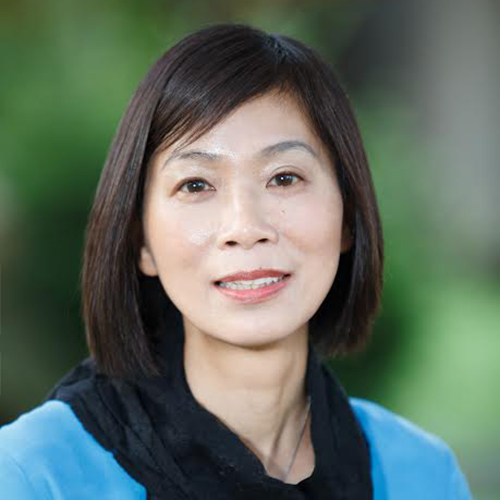 Prof. Wong Mei-ching, Mooly
Assistant Professor
B.S.W. (HKU), Dip. C.S. (Canada), M.A. , Ph.D. (CUHK), R.S.W.
3943 7514
This email address is being protected from spambots. You need JavaScript enabled to view it.
Research Interests
Family-centered practice
Family therapy
Group work
Child protection
Children in care
Foster care
Adoption
Selected Publications
Wong, M.M. C., Ma, J. L. C., & Xia, L. L. (2019). A qualitative study of parents' and children's views on mediation, Journal of Divorce & Remarriage, DOI: 10.1080/10502556.2018.1558857
Wong, M. M. C. (2018). Residential child care services in Hong Kong: review and reflection. In Islam, T. & and Fulcher, L. (eds). Residential Child and Youth Care in a Developing world: Middle East and Asian Perspectives Volume 3 (pp.322-336). Cape Town: CYC-Net Press.
Wong, M. M. C., Leung, T. Y. K., & Chan, K. C. (2018). The application of small group learning approach to social group work teaching. Social Work with Groups.
Wong, M. M. C., Ma, J. L. C., & Chan, C. L. (2017). The impact of poverty on children in out-of-home care services in a Chinese context and the application of multiple family group therapy to enrich their family lives. Children and Youth Services Review.
Wong, M. M. C. (2016). Parents' experiences during the family reunification process: A Chinese Context. Asian Social Work and Policy Review, 10, 339-348.
Wong, M.M. C. (in press). Breaking the Disadvantage Cycle - Educational needs of out-of-home care children in Hong Kong. In McNamara, P. Montserrat, C. & Wise, S. (eds). Education in Out of home Care: Policy, Practice and Research. Springer.