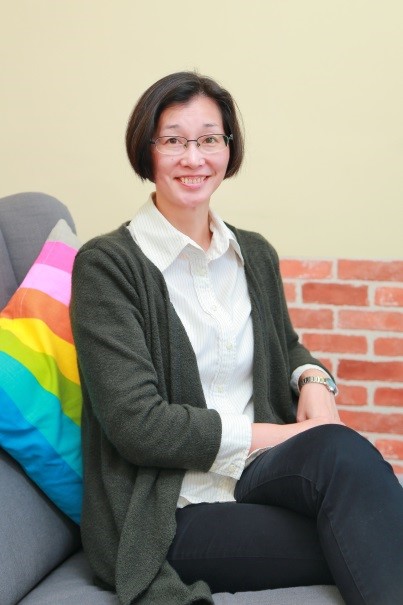 Dr. Lau Yuk-king
Professional Consultant
BSSc (CUHK); MSW (CUHK.); Master in Narrative Therapy and Community Work (University of Melbourne), PhD (CUHK); RSW, Accredited Supervisor (Australian Counselling Association)

3943 7552

This email address is being protected from spambots. You need JavaScript enabled to view it.
Research Interests
Practice and research with post-divorce families
Practice and research with students who refused to attend school
Family intervention and family-centered practice
Narrative Therapy and Community Work
Family impact assessment
Work and family interface
Curriculum Vitae
Lau, Y.K. (2017). Post-divorce co-parenting and children's well-being in Hong Kong. Journal of Divorce and Remarriage, 58(5), 329-346. DOI: 10.1080/10502556.2017.1302237
Lau, Y.K. & Wong, H. (2016). Statutory minimum wage in Hong Kong: a family impact analysis. Journal of Family Studies, published on line on 3rd June 2016. http://dx.doi.org/10.1080/13229400.2016.1176590
Lau, Y.K. (2015). Issues and challenges in performing family impact analysis – Implications for Hong Kong. Asian Social Work and Policy Review, 9(3), 257-268. DOI: 10.1111/aswp.12063
Lau, Y.K (2014). The debate over joint parental responsibility model in Hong Kong. China Journal of Social Work, 7(2), 145-160. DOI: 10.1080/17525098.2014.921208
Lau, Y.K., Ma, J.L.C., Wan, P.S., & Lai, L.Y. (2014). Work-family interface in Hong Kong in Hong Kong: Implications for social work practice. Journal of Family Social Work, 17(1), 3-20. DOI: 10.1080/10522158.2013.865286
Lau. Y.K. (2011). A narrative oriented multiple-family group with students who refuse to attend school and their parents. International Journal of Narrative Therapy and Community Work, 2011(4), 46-57
Lau, Y.K. (2010). The impact of fathers' work and family conflicts on children's self-esteem – The Hong Kong case. Social Indicators Research, 95 (3), 363-376.
Projects highlights
PI of the "Evaluation Study on CPI model" for Hong Kong Family Welfare Society (2016-2018)
PI of the study on "The Effectiveness of the Parenting Coordination Service for Divorced Families of Hong Kong Catholic Marriage Advisory Council" (2015-2018) (Co-PI: Professor Glenn Stone, Professor & Chair, BSW Program, Ball State University, Muncie, Indiana, USA)
PI of the study on "Impacts of Parents' Co-Parenting Approaches on Children's Well-Being in Post-Divorce Families in Hong Kong" for Hong Kong Family Welfare Society (2015-2016)
PI of the study on "Family Impact Assessment on Statutory Minimum Wage" for the Hong Kong Council of Social Service (2.2.2013- 31.4.2014) (CI: Prof. Wong Hung)
PI of the RGC Earmarked Grant Project on "Working in Mainland China: Family Decision and Family Adjustment" (1st October 2005 – 30th March 2008) (Co-investigators: Prof. Joyce Ma Prof. Chan Ying Keung and Prof. He Liping)
PI of the practice and research project on "Family-centred Practice with students who refused to attend school" since 2003.
PI of the study on "Comparative study on economic development and women's family status". (Nov, 2001-Dec, 2002) (Co-investigators: Prof. Joyce Ma and Prof. Chan Ying Keung)
Key Community Services
Member of the Admissions, Budgets and Allocations Committee of The Community Chest.
Subject Specialist of Hong Kong Council for Academic Accreditation (2003-2014, 2015-the present)
Co-opted member of the Specialized Committee on Family and Community (2013-2015)
Honorary Consultant of Hong Kong Association of Squint and Double Vision Sufferers (Since 2011)
Honorary clinical advisor of the Community Mental Health Intervention Project of the Richmond Fellowship of Hong Kong (Since 2007)
Awards & Honor
The research project on "Comparative studies on women family status – Hong Kong study" was selected as "Excellent Collaboration" by the Academic Link Unit of the Chinese University of Hong Kong in J 2004.
The conference paper entitled "Impact of cross-border work arrangement on parent-child relationship" that was presented in The Third Symposium on Youth Development, November 24-25 2007 in Guangzhou, China has been awarded as "Excellent Paper of 2007" by the China Youth and Children Research Association.
若 不 是 耶 和 華 建 造 房 屋 , 建 造 的 人 就 枉 然 勞 力 ; 若 不 是 耶 和 華 看 守 城 池 , 看 守 的 人 就 枉 然 警 醒 。(詩篇 127:1)
Unless Yahweh builds the house, they labor in vain who build it. Unless Yahweh watches over the city, the watchman guards it in vain. (Psalm 127: 1)