Welcome to Wong Hung Website 黃洪個人網頁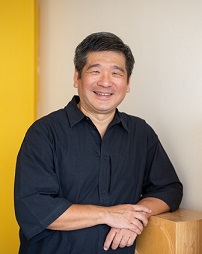 I love teaching and enjoy sharing my values, knowledge and life experiences with students. To facilitate and enable my students to become an independent, reflective and people-oriented person with social awareness and critical thinking through formal as well as informal education is my mission.
As an educator, my main objectives are to stimulate the students' interests in acquiring knowledge, to foster in them a real concern for the society, and to assist them to cultivate a systematic and critical way of thinking. I share the joy of my students' achievement and growth. Moreover, I have gained new insights and reflections during the process of teaching.
A good teacher should be responsive to the needs of both the society and the students. In a globalizing world with increasing disparity among countries and people, a new generation of students who are aware of such societal changes and ready to transform the world with a caring and responsible attitude should be nurtured. However, being their teachers, we have to be aware of the confusion, illusion and frustration faced by our students in a fast changing society especially when they enter or leave the university. I would like to practice the traditional Chinese wisdom of HAN Yu: "A teacher is to teach students the principles of understanding and handling the relationship between oneself and the others as well as the society, to instruct students the knowledge and know-how about their studies, and to facilitate students to identify, clarify, reflect and resolve their puzzles related to their growth." 「師者,所以傳道、授業、解惑也。」(韓愈).