Funded by the Hong Kong Jockey Club Charities Trust and organized by the Department of Social Work, CUHK, the CLAP@JC Community of Practice Session on "Theory of Change and Model Development for Powerful CLD Interventions" was held successfully on 14 April 2023 via Zoom.

Over 110 participants from different parts of the world, including Canada, France, Hong Kong, Mainland China, South Korea, and the United Kingdom attended the event.
It was an honor to have Prof. Bong Joo Lee, Professor, Department of Social Welfare, Seoul National University; Prof. James Côté, Professor, Department of Sociology, University of Western Ontario; and Dr. Anthony Mann, Senior Policy Analyst (Education and Skills), Organisation for Economic Co-operation and Development (OECD), as our guest speakers. During the presentations, the speakers discussed the importance of various types of capital (human, social, cultural, identity, and agency) in promoting the development of youth's career and life development (CLD) skills and how these capitals provide resources to help them achieve social and economic inclusion. The presentations also highlighted that the interplay between different types of capital and CLD interventions is critical for non-engaged youth to successfully navigate a rapidly changing world.

We were also delighted to have commentators Prof. Howard Williamson, Professor of European Youth Policy, South Wales Business School, University of South Wales, and Prof. Chau Kiu Jacky Cheung, Co-Director (Research, Community, Co-PI) of CLAP@JC, give insightful reflections on the topic. During the roundtable discussion, the commentators provided insights into the essential roles of different capitals in facilitating the school-to-work transition of non-engaged youth and how interventions can enhance youth's CLD with respect to these capitals. Additionally, the commentators and speakers engaged in meaningful discussions on best practices in youth CLD development programs to support the implementation of effective CLD intervention frameworks.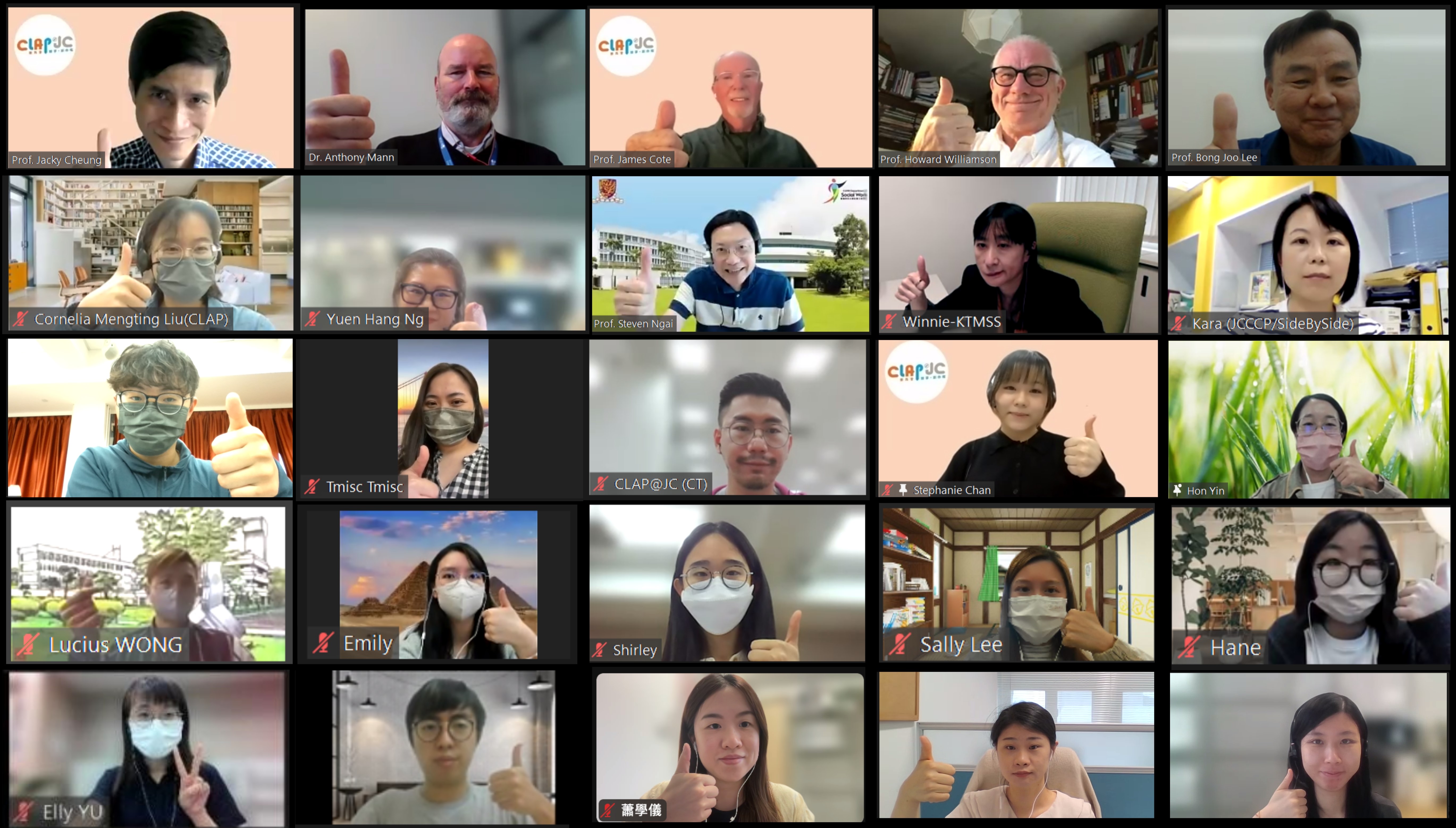 Group photo with participants