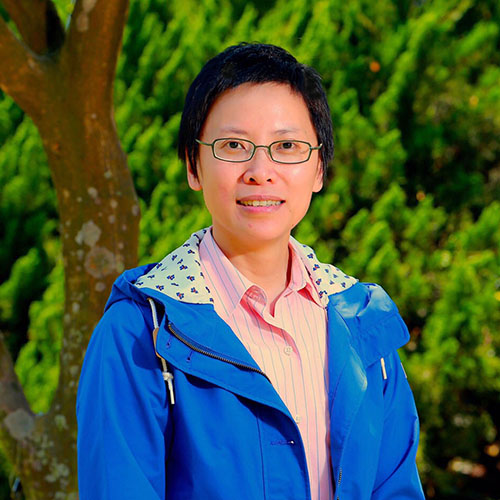 Prof. Cheung Mei-chun
Associate Professor
BSSc (CUHK), MPhil (CUHK), PhD (CUHK), RSW, Registered Clinical Psychologist (HKPS), Associate Fellow (HKPS, DCP)
3943 1862
This email address is being protected from spambots. You need JavaScript enabled to view it.
Research Interests
Clinical neuropsychology
Clinical intervention
Aging and dementia
Autism Spectrum Disorder
Curriculum Vitae
Selected Publications
Cheung, M.C., Chan, A.S., & Yip, J. (2015). Microcurrent stimulation at Shenmen acupoint facilitates EEG associated with sleepiness and positive mood: A randomized controlled electrophysiological study. Evidence-Based Complementary and Alternative Medicine, Article ID 182837, 11 pages, doi:10.1155/2015/182837.
Cheung, M.C., Law, D., Yip, J. (2014). Evaluating aesthetic experience through personal-appearance styles: a behavioral and electrophysiological study. PLoS ONE 9(12): e115112. doi:10.1371/journal.pone.0115112.
Cheung, M.C., Chan, A.S, Han, Y.M.Y., & Sze, S.L. (2014). Brain activity during resting state in relation to academic performance: evidence of neural efficiency. Journal of Psychophysiology, 28, 47-53.
Cheung, M.C., Chan, A.S., Sze, S. L., Leung, W.W., & To, C.Y. (2010). Verbal memory deficits in relation to organization strategy in high- and low-functioning autistic children. Research in Autism Spectrum Disorders, 4, 764-771
Cheung, M.C., Chan, A.S., Lam, J.M.K., & Chan, Y.L. (2009). Pre- and postoperative fMRI and clinical memory performance in temporal lobe epilepsy. Journal of Neurology, Neurosurgery, and Psychiatry, 80, 1099-1106.
Project Highlights
Music training facilitates cortical connectivity of memory processing (PI)
An Innovative Body-Mapping Tank Top equipped with biofeedback system for Adolescents with Early Scoliosis (Co-I)
An Evidence-Based Neuropsychological Intervention for Mildly Cognitive/ Emotionally Deteriorating Elderly in Hong Kong (Co-I)
Professional Service
Vice Chairperson of Hong Kong Neuropsychological Association (2004 – present)
Consulting Editor of Neuropsychology (2013-present)