(Part-time)
Message from the Programme Director
Introduction
The rapid social changes in Hong Kong undermine traditional family functions and structures. The increasing incidence of extra-marital affairs, single parenthood, cohabitation and family relationship problems as well as the complexity of family issues such as sexual assault, child abuse and suicide among family members all indicate the vulnerability of Hong Kong families. As a result, there is a rising need for family related services and an increasing demand for social workers and human service practitioners to acquire more advanced and practical skills in family counselling and family education in order to help families cope with different crises effectively.
In view of this situation, the Department offers a part-time 2-year Master of Arts in Family Counselling and Family Education (MAFCFE) Programme. The Programme aims to help students acquire specialised training in family counselling and family education. It enables students to advance their professional competence and skills in relation to family practice and parental education.
Learning Outcomes
Upon completion of the Programme, students are expected to demonstrate a thorough understanding of:
1) The theoretical foundations and conceptual frameworks of family counselling and family education;
2) Professional skills used in analysing human behaviour and family systems, conducting family groups and family education, handling programme evaluation, and developing their own personal style of helping in family counselling and family education; and
3) Using scientific research methods to address critical family issues and applying theories to practice.
Programme of Study
Study mode available
Part-time: 2 years
The Programme consists of 9 courses (7 required courses and 2 elective courses) to be completed in two academic years of study beginning in September. The courses are usually taught in the evenings. The courses offered are as follows:
Required Courses
Required Courses
Units
SOWK5011
Family in Changing Society
3
SOWK5014
Theories and Practice of Family Counselling
3
SOWK5015
Theories and Practice of Family Education
3
SOWK5630F
Mental Health and Mental Disorders
3
SOWK5810F
Programme Evaluation
3
SOWK6011
Groupwork Practice with Families
3
SOWK6013
Family Counselling/Family Education Project
3
Elective Courses
Elective Courses*
Units
SOWK5111
Social Theories, Social Welfare and Social Work
3
SOWK5112
Research in Social Welfare and Social Work
3
SOWK5113
Advanced Social Work Practice
3
SOWK6062
Seminar on Selected Topics: Special Topics (I)
3
SOWK6070
Social Policy Research II
3
SOWK6080
Applied Statistics for Social Work and Social Welfare
3
SOWK6210
Seminar on Selected Topics: Special Topics (II)
3
SOKW6211
Seminar on Selected Topics: Structural Family Therapy
3
SOWK6215
Seminar on Selected Topics: Marital Therapy
3
SOWK6510
Seminar on Selected Topics: Special Topics (III)
3
SOWK6510C
Clinical Intervention for Gerontological Social Work
3
SOWK6904
Cognitive-behavioural Intervention
3
SOWK6905
Solution-focused Approach
3
SOWK6909
Social Work with People with Disabilities
3
SOWK6924#
Use of Arts, Dance and Experiential Learning in Social Work Practice
3
SOWK6925#
Family-centered Social Work Practice
3
SOWK6935#
Clinical Social Work Practice in Mental Health
3

*Students are required to take two of these elective courses which are offered in accordance with resources available.
# A fixed number of quota is set.
Scholarships
The following scholarships are available to students of the MAFCFE Programme:
1) Admission Scholarship: Master of Arts in Family Counselling and Family Education Scholarship
2) Distinguished Academic Scholarship for Master of Arts in Family Counselling and Family Education Students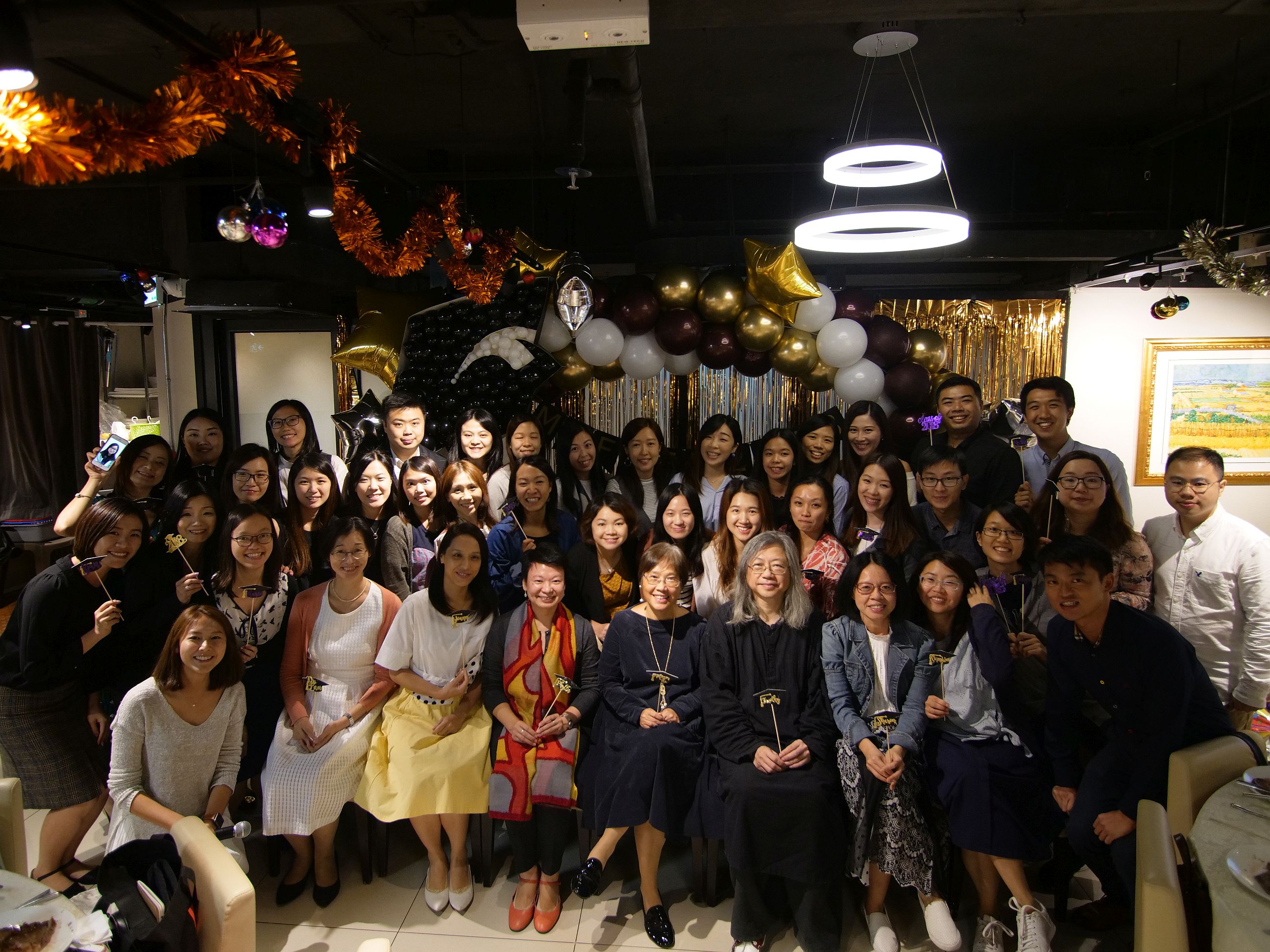 A Group Photo of 2016 – 2018 Graduates of MAFCFE Programme