Funded by the Hong Kong Jockey Club Charities Trust and organised by the Department of Social Work, CUHK, the CLAP@JC Community of Practice Session on "Creating a youth-enabling environment via a systematic framework and cross-sectoral collaboration to facilitate students' life exploration" was held successfully on 16 July 2021 via Zoom.
Over 130 participants from different parts of the world, including Hong Kong, mainland China, Thailand and the United States, attended the event.
It was an honour to have Ms. Chocolate Leung, Student Engagement & Hub Facilitator of CLAP@JC, Ms. Kiki Tam, Student Engagement & Hub Facilitator of CLAP@JC, Mr. Daniel Kwan, Community Connector of CLAP@JC, as well as Mr. Terry Yeung, Community Connector of CLAP@JC as our guest speakers. They shared how The Hong Kong Benchmarks for Career and Life Development (HKBM) can help schools to foster cross-sectoral collaboration as well as how Alternative Path Finder Scheme (APFS) supports school and community to build an early identification and referral mechanism to motivate at-risk students to strengthen their career support networks and co-create an individualised career roadmap.
The insightful reflections from commentators Mr. Yeung Ting Wai, Victor, HKSKH Bishop Hall Secondary School Hub Leader, HKBM and Mr. Chi Siu Chung, Dominic, Yu Chun Keung Memorial College Career Master. They demonstrated how CLAP@JC has successfully engaged with youth and how HKBM was effective in helping youth to enhance their motivation and gain a clearer career and life direction. Moreover, meaningful discussions on youth-enabling environment were made by guest speakers and participants during the roundtable discussion.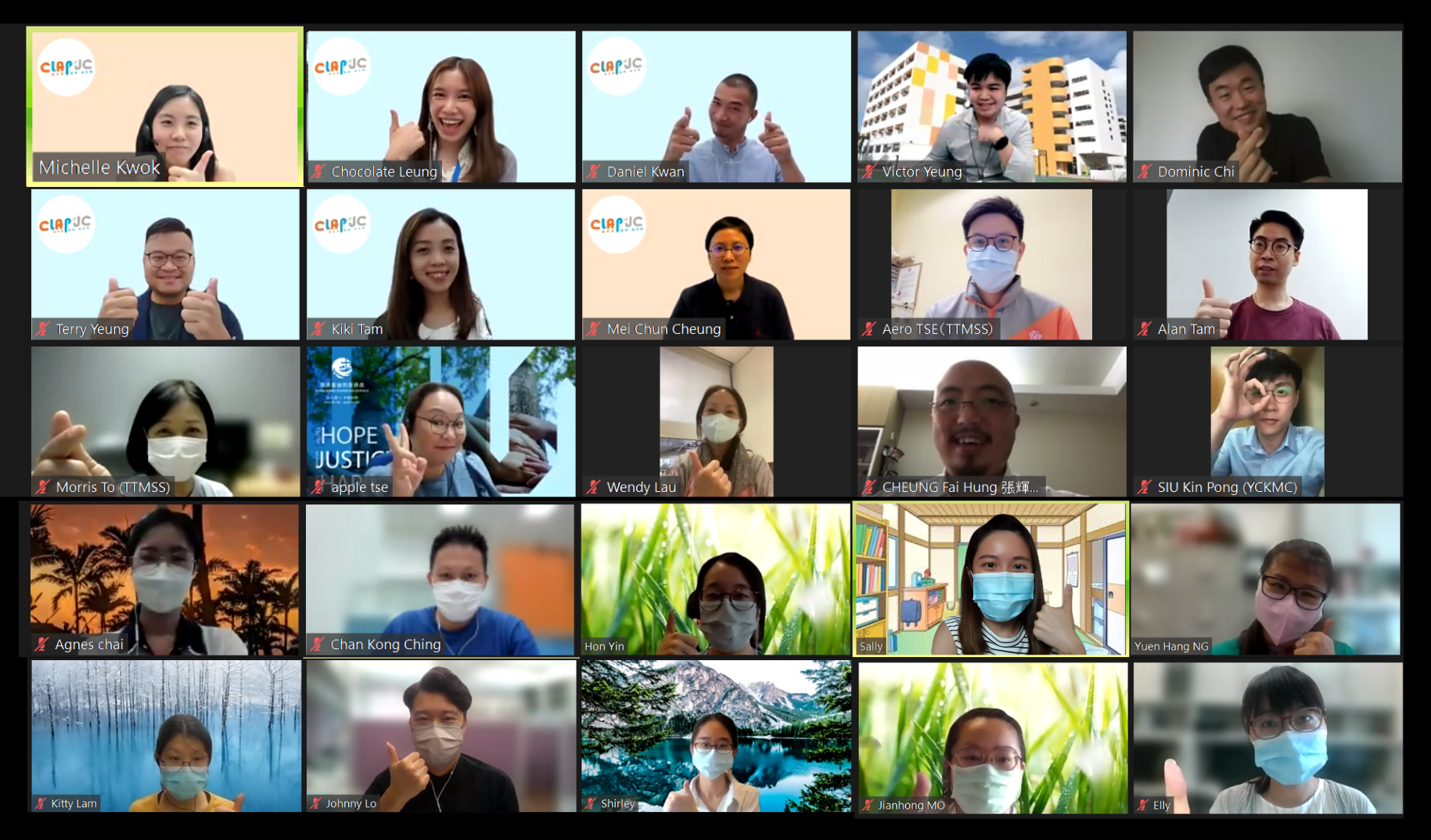 Group photo with participants