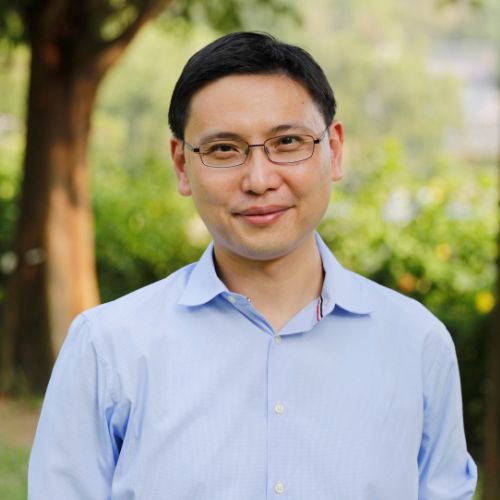 Prof. To Siu-ming
Chairperson and Associate Professor
Department of Social Work
Since its establishment in 1964, our Department has upheld the vision of training competent social workers to have a belief in humanistic values and a genuine concern for social justice. We believe that the quality of our community can be enhanced through the effort we put into social work training and practice. Furthermore, we endeavour to maintain as a world leading centre of social work research for developing and disseminating scientifically rigorous and socially impactful social work knowledge for human betterment and social development. Currently, we are offering programmes at the undergraduate and postgraduate levels, as well as continuous professional education training for those already practicing in the field.
Both our Undergraduate Programme and our Master of Social Science Programme in Social Work (MSSc) are recognised by the Hong Kong Social Workers Registration Board. Upon graduation, students are eligible to become Registered Social Workers in Hong Kong. In these programmes, not only will our students be able to equip themselves with relevant and updated knowledge regarding understanding and helping others, they will also have the opportunity to apply their knowledge through pre-placement laboratories, agency visits and field placements. Over the years, our graduates have taken up leading positions in social welfare in the government and in non-governmental organisations (e.g., the Social Welfare Department, the Hospital Authority).
In addition to the MSSc Programme, our Graduate Division offers another five postgraduate programmes covering a broad range of academic areas. To meet the needs of the ever-changing environment of the social work sector and the ever growing demands in advanced social work, social welfare administration and social policy training, we aim to provide advanced world-class training for our students, social workers, social welfare administrators and practitioners in the human service sector.
Apart from fostering professionals in the social work sector, we also put a great deal of emphasis on research and knowledge transfer. To reinforce our research strengths in our leading research areas and expertise in Chinese societies, we have set up two research centres, namely the CUHK-Nankai Joint Research Centre for Social Policy and the Social Welfare Practice and Research Centre. Under the Social Welfare Practice and Research Centre, there are three research programmes covering key research areas involving children and youth, family, aging and disabilities respectively. Our research teams actively engage in conducting research projects with various governmental and non-governmental organisations. With their dedication to research, our teams significantly influence our society to build a better community.
Identifying the increasing needs of international social work professionals, we are dedicated to utilising our growing national and international connections to strengthen our competitive edge in a global context. We procure various international learning activities for our students including non-local placements, study tours and other academic exchange activities in different countries/regions such as Switzerland, Ireland, Canada, Singapore, India, Taiwan and Mainland China. To encourage the exchange of knowledge and experience in the field with international professionals, our faculty members actively participate in conferences and research attachments in various countries around the world including the United States, United Kingdom, Canada, Australia, Italy, South Africa, Korea and Japan.
Maintaining top-notch quality in teaching, research and service, we are proud to have a strong team of dedicated and committed faculty members, administrative staff and research staff. Moreover, with the enthusiastic support of donors from the University, community and alumni, we have offered a generous number of scholarships in order to recognise the achievements of our students and support their studies. All of us share the common goal and mission of nurturing our students to grow and develop academically and professionally, which in turn will help them become the future leaders in the field and provide quality services for their clients.
Prof. To Siu-ming
Chairperson and Associate Professor
Department of Social Work