Admission Information and Interview Arrangement for 2024 Intake
You are welcome to browse the website of our Department, as well as the website of Office of Admission of Financial Aids, CUHK (Website: http://admission.cuhk.edu.hk/) to know more information related to admission.
Furthermore, our Department prepared the "Introduction to Social Work and Social Welfare" free online learning course for students who are interested in our social work studies to know more about social work's ideologies, values and working strategies. Students may use the QR code in the below poster, or the link below, to access the online teaching platform "KEEP" for registration and participate in the online course for free.
https://course.keep.edu.hk/course/236043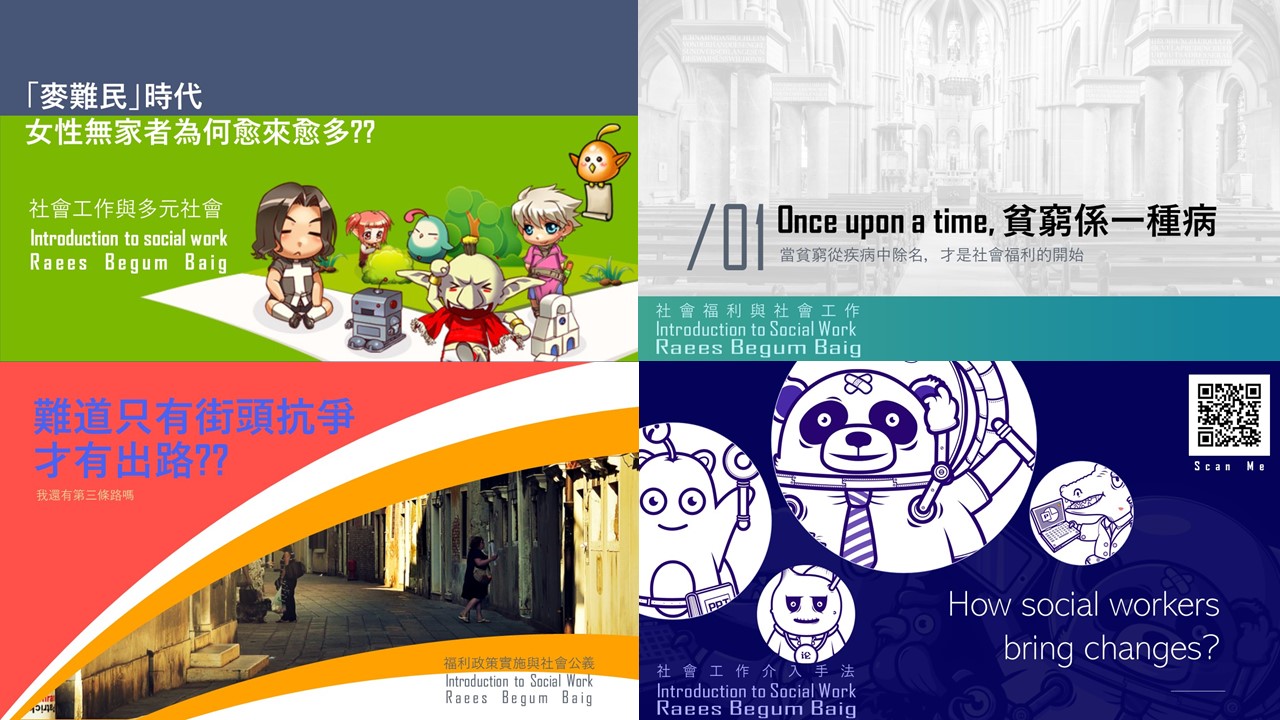 The JUPAS admission interview for 2024 will be scheduled after the release of HKDSE results. Invitation for the interview will be sent to students who selected our program as one of their Band A choices in JUPAS, via mail or email.
Please feel free to call 3943-7490 (Attn: Ms. Ho) or 3943-8783 (Attn: Mr. Ip) if you have any enquiries.
We look forward to have you to join our big family!
Admission to the University's undergraduate programs can be obtained through various channels. Students may apply for admission via the Joint University Programmes Admissions System (JUPAS), Non-JUPAS (Local and International) Admission Scheme and Mainland Students Admission Scheme. For details, please visit the website of Office of Admissions and Financial Aids of the University: http://www5.cuhk.edu.hk/oafa/ or contact us.
CUHK Social Work JUPAS Programme Code: JS4874
Students who graduate from the Department are qualified to be Registered Social Worker (RSW) in Hong Kong. They can take up professional posts at the Social Welfare Department, the Hospital Authority or in non-governmental organisations. With the holistic curriculum, particularly its strong emphasis on relationship building and critical thinking, some of our graduates are able to develop careers in fields such as education, business administration, marketing and media.
Minimum Requirements for Admissions to the Programme
(Applicable to students with HKDSE results):
Applicant shall have:
Applied for at least four core subjects and two elective subjects in Hong Kong Diploma of Secondary Education; and
Obtained the following results:

Chinese Language: Level 3
English Language: Level 3
Mathematics: Level 2
Citizenship and Social Development: Attained
Two electives: Level 3
(Applicable to students on the strength of qualifications other than HKDSE through Non-JUPAS Admission Scheme)
Applicants shall possess any of the following qualifications:
GCE-AL/International-AL/ IB/ Other high school qualifications
GCE-AL/International-AL (passes 3AL/ 2AL+2AS in one sitting)
International Baccalaureate Diploma
A recognised non-local qualification which qualifies them for admission to a university in the country/region where such qualification is originated (e.g. high school diploma plus SAT in USA, UEC/ STPM in Malaysia, ATAR in Australia, OSSD in Canada, GSAT in Taiwan)
Post-secondary qualifications
Completed at least one year of undergraduate study at a recognised university
Completed at least one year of study leading to the qualification of associate degree/higher diploma or its equivalent
Apart from meeting the minimum requirements, students interested in social work are expected to have a fair degree of sensitivity towards and knowledge about current social issues, and some enthusiasm in serving the society and helping people. It matters little whether an applicant is a "science" or "arts" student, the most important thing is that he/she is willing to serve people.
Volunteer experiences are certainly valuable and helpful that can heighten your interest in serving others, enhance your understanding of the meaning of help and the professional spirit and ethics of a social worker. If you have rich experiences in volunteer services or school services, and have taken an active role in these services, you may apply for admission through the "School Principal's Nomination" scheme. Nevertheless, lack of volunteer experience will not jeopardise your chance of admission to the Department. In fact, many of our social work students actively engage in volunteer services after they have joined the University.
Q: I have never been a volunteer, and do not have the related experience.
Will this affect my chance of being admitted to the Programme?
A: Basically, a lack of volunteer experience will not affect students' chance of admission. In addition to the courses offered in the regular programme, the Department of Social Work also provides students with opportunities of understanding different social services. Volunteer work is useful both for personal growth and skill training.
Q: I am a Science student, am I suitable to study Social Work, which is a humanity subject?
A: Of course, it is suitable for you to do so. The Department of Social Work has set no restriction on the admission of students to the Programme with regard to their secondary school training background. The Social Work Programme has emphasised analytical ability. All students with different training backgrounds are welcome.
Q: Is interview necessary to be admitted to the Social Work Programme in CUHK?
A: Yes, it is necessary for all students to participate in the interview and be admitted to the Programme. Only Band A JUPAS students (students who place CUHK's Social Work in their first three choices) will be invited to attend the interview. The interview is normally scheduled to be taken place after the release of HKDSE results and after the modification of JUPAS choices. For Non-JUPAS applicants, the interview is normally schedulded to be taken place from February to July.
Q: What is the purpose of the interview?
A: The purpose of the interview is to provide a channel for both parties to know each other. Teachers will assess whether students are suitable to study social work at the time of interview. Also it is a good chance for the potential students to know more about our Social Work Programme.
Q: Do I have the chance to do my field work practice in social welfare agencies in the forthcoming four years?
A: The third and fourth years students will be asked to do their field work placement in different setting, such as the Social Welfare Department, non-governmental organisations, Hospital Authority, and schools, etc. At the moment, some students will have the chance to complete their overseas field work placement such as in Canada, Singapore, Mainland China.
Q: What is the career prospect of the Social Work major students?
A: The employment rates of our graduates have continued to be favourable. Most of our graduates work in the social work or related fields or pursue advanced education in the social work field.
Q: Will there be any employment opportunity if I do not want to be a social worker?
A: The employment opportunity for social work students is good. All social work major graduates are qualified to become registered social workers. Of course, social work students have the option to choose the right kind of job. For example, they can become teachers, business managers, marketing representatives and reporters, etc.
Q: I am considering study Social Work. Yet I am not sure if my understanding about social work is correct.
A: The department of social work has launched a MOOC (Massive Open Online Course) named "Introduction to Social Work" at https://course.keep.edu.hk/course/236043. You may enroll the free course to check with your understanding and expectation in social work.
Students who would like to change their major of studies to Social Work should fulfill the following requirements:
(1) Regulations set by Registration and Examinations Session (RES):
the student has taken course(s) of at least 6 units with an average grade of not less than B- that would count towards the major requirements of the Programme; or
the admission WGPA score (e.g. HKDSE score) of the student must be better than the student at the lowest decile who had been successfully admitted to the Programme concerned in the same year that s/he was first admitted to the University; or
the student has attained a cumulative GPA of 3.0 or above in the current academic year.
(subject to change, with the announcement by RES as final) AND;
(2) Additional Requirement by our Department: Completed SOWK1001 with an average grade of not lower than B-.
Interested students are encouraged to plan for their academic study in this academic year as soon as possible.
The application for change of major in academic year 2023-24 has been closed. For students who would like to apply for transfer of major to social work with effect from academic year 2024-25, please refer to the Department's news, as well as the website of Registration and Examinations Section. Applications normally open in early June and close in late June. Shortlisted applicants will be invited to interview in late June or early July. Late applications will not be accepted.